Highland or Islands? Sherry or Bourbon? New Make or Premium? Hogshead or Barrel? Scotland's distilleries produce a wide variety of casks; from the cooperage to the laying of the spirit to mature over time, each one of them a product of meticulous care and whisky making heritage.
So, when the time comes to analyse the market and choose the right cask to invest in, which distilleries offer the best returns for investors?
Why are some casks more valuable than others?
Fluctuations in the prices of casks are due to a number of factors, including the type of wood used for the cask, age, scarcity or perceptions of quality and brand reputation. But the key factor to take into consideration when selecting your cask is the distillery it came from.
In terms of investment, some distilleries are always considered the 'gold standard'. For example, a sherry cask from The Macallan is a rare and beautiful thing that will immediately capture the attention of investors worldwide. However, with experience and knowledge, and the right advice, the less famous distilleries can offer some outstanding investment opportunities. A new make cask from a lesser known distillery today, could be the Blue Chip cask of the future.
Which casks should I invest in?
The bi-annual Whisky Cask Market Overview, which collects data on the performance of the whisky cask investment market, contains a fascinating picture of how Scotland's distilleries are performing. The 2020 mid-term report showed an overall growth across all distilleries of 13%, with some significantly outperforming that figure. The next report will be released over the coming weeks, and we are looking forward to seeing how each distillery is performing.
You can sign up here to receive an advance copy of the 2020 Whisky Cask Market Overview as soon as it is released.
Like most things in life, the whisky you love and the distillery it comes from is a matter of personal taste, and at Braeburn we all have our favourites. But which of Scotland's more than 130 distilleries are currently offering the best performing casks for investors?
Here are our top 5, plus some 'under the radar' distilleries that we think are worth keeping an eye on.
The Superstars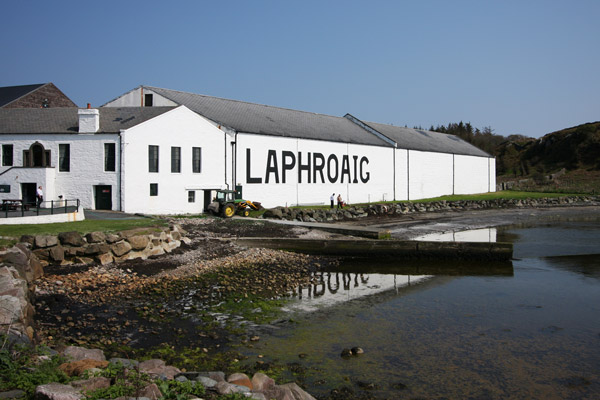 1. Laphroaig
The Laphroaig distillery is a place of pilgrimage for lovers of peat, offering Islay's most distinctive single malt, renowned for its smoky flavor and smooth finish. The casks at Laphroaig have seen extraordinary growth over the last few years, with an almost 20% increase in value through 2020. With every Laphhroaig release snapped up quickly, we expect casks from this distillery to continue to provide significant profits for investors who are willing to wait for their casks to mature.
2. Caol Ila
One of our favourite distilleries, Caol Ila has been traditionally used (around 95% of their production) in blends such as Johnnie Walker's Black Label, but is now coming into its own as a stand-out single malt. Lighter and less peated than its Islay brothers, Caol Ila casks have recently become one of the best performing investments in the market with growth exceeding 15% in the first half of 2020.
3. Bunnahabhain
Bunnahabhain sits on the northeastern shore of Islay looking across the sea to Jura. Along with its setting, the whisky produced at the distillery is also special—less peaty and more citrusy than its neighbors. High quality Bunnahabhain casks have increased in popularity over the last few years, becoming one of the best choices for investors looking for steady growth above the market rate.
4. Highland Park
Once Scotland's northernmost distillery (a title now held by Shetland Reel), the Highland Park distillery was founded in Orkney more than 220 years ago and has since won countless global awards for its peat-heavy spirits. Highland Park casks are highly prized in the market for their quality and rarity, representing a solid investment that we think will continue to outperform other distilleries for years to come.
5. The Macallan
The Macallan, produced in Speyside for nearly two centuries, has become a byword for luxury spirits. One of the world's most popular single malts, The Macallan collection is matured mainly in sherry casks, which makes for a heady blend of perfumed, spicy, and sweet drams. Now extremely rare to find on the open market, if you are lucky enough to invest in a cask from The Macallan you can expect your investment to grow by at least 17% year on year.
The ones to watch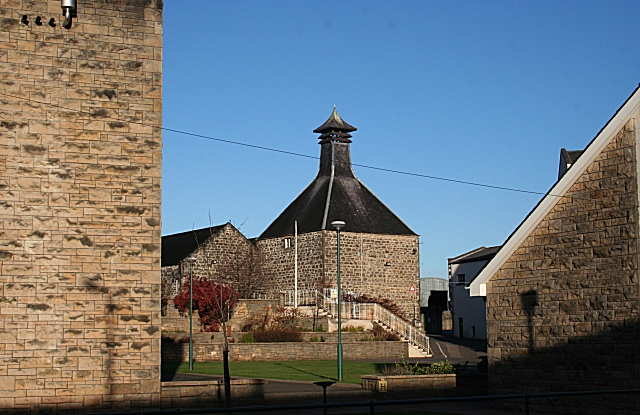 1. Linkwood
Despite its long and proud whisky heritage producing whisky on the southeast end of Elgin, the Linkwood distillery has often been overlooked next to its more renowned Speyside neighbours. The quality of the casks is, however, in no doubt. The distillery uses high-quality American Oak and Spanish Sherry casks, releasing a small amount to the market. Smart investors are starting to take notice.
2. Benrinnes
One of the best kept secrets for investors, Benrinnes is another Speyside distillery that quietly produces some of the best casks in Scotland. The majority of 'the Ben' ends up in blends, particularly for Johnnie Walker, however some casks are available for purchase. We expect these casks, both Bourbon and Sherry, to gain value rapidly over the coming years.
3. Glen Moray
Since changing hands in 2008, the Glen Moray distillery has become one of the finest distilleries in Scotland. All its whisky is aged exclusively in American oak casks, some with sherry or wine finishes. Its single malt has picked up numerous awards, including Best Scotch Speyside Single Cask Malt for its Glen Moray 1994 Sherry Cask Finish at the World Whiskies Awards 2018. Glen Moray is definitely a good value investment if you're looking for high quality casks at a good price.
To find out more about whisky cask investment Download our whisky investment guide