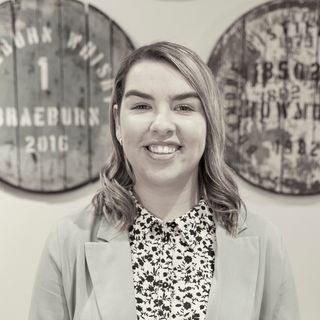 Niamh Murray
Back Office & Compliance Manager
Niamh is a recent and very welcome addition to the Braeburn Whisky team. Alongside her sunny disposition and calm demeanor, she also brings with her ample experience in admin and client services that comes from her career working in the finance industry. Niamh is responsible for managing the many tasks at the Braeburn back office, including ensuring that all client-side logistics are working smoothly. She is also in charge of the vital job of compliance, monitoring all operations to make sure all relevant standards are adhered to.
Niamh studied 3 QFA (Qualified Financial Advisory) exams in Loans, Investments and Regulation in her native Ireland, before relocating to Spain to expand her horizons and experience Spanish culture (although she always keeps her Irish roots close and is now a star forward in the local curling team). Her favourite dram is a Linkwood which she appreciates for its smooth taste and complex flavours.