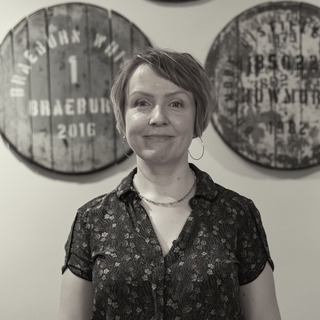 Karine Daudicort
Portfolio Manager
Karine was born in France, but her professional career has taken her far and wide, including 4 years working in the energy commodity sector in London, where she specialised in emerging markets. More recently, as an independent consultant, Karine advised European entrepreneurs looking to expand and establish successful business partnerships in Africa and the Middle East. 
At Braeburn Whisky, Karine is Head of Business Development for the French-speaking markets, where she brings her experience in financial consultancy to helping clients build successful portfolios. Karine studied French Literature at the Sorbonne University in Paris and continues to pursue her love of literature, travel and classic British rock and punk music (she appreciates the equal cultural significance of both Proust and The Clash). She also continues to follow her lifelong passion for climate activism.
Having grown up in France, Karine appreciates the finer things in life, including her favourite whisky: a Glenallachie 15 YO, which she enjoys for its caramel and spicy notes.