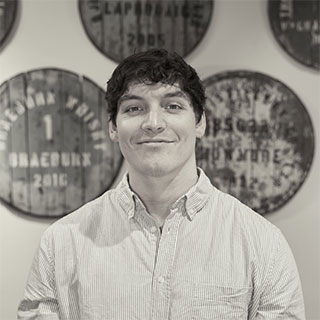 Josh Wilson
Senior Portfolio Manager
Before joining Braeburn, Josh had a successful career in financial services and investment banking, with hands-on experience spanning operations, client services, portfolio management and sales. His skills in understanding the opportunities of global markets were honed during his spells working for top financial investment firms in London and Hong Kong; an outlook that he is now bringing to his clients at Braeburn Whisky.
During his time in Hong Kong he developed a passion for Japanese malts, with a special fondness for a Yamazaki 12 on ice.