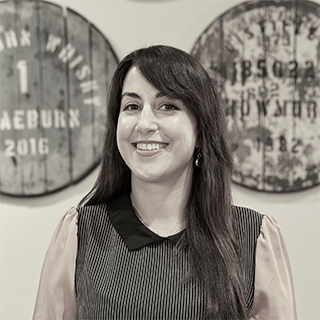 Erika Pablos
Growth Marketing Specialist
Erika is responsible for helping to grow the business across different channels. Originally from Bilbao in Northern Spain, Erika studied Digital Marketing and travelled the world before working in various sectors and industries until she found her perfect home at Braeburn. Her experience working in different countries gives her a multi-cultural perspective and flexible approach that's perfectly suited to the fast-paced environment and the energy of the Braeburn team.
Erika loves Japanese Whisky for its caramel and toffee flavours. Her go-to single malt is a Miyagikyo.