20/09/2023
Braeburn Whisky News
CELEBRATING THE BRAEBURN WAY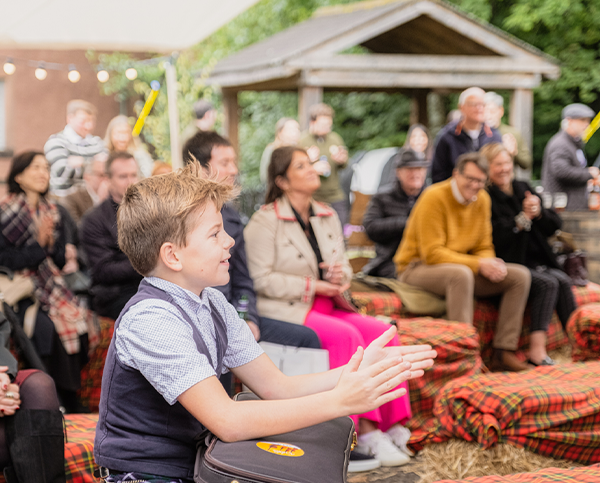 Braeburn Whisky partnered with Annandale Distillery to offer clients a truly unforgettable experience at the Braeburn Whisky End of Summer Party. Guests had the opportunity to visit one of Scotland's most beautiful distilleries, meet the team and enjoy music, drams and food courtesy of Braeburn Whisky.
A highlight of the day was the opportunity for guests to fill their own cask of Annandale spirit. The Distillery offered a range of casks—from more traditional options like ex-Bourbon, to tequila to rum and cognac casks— for guests to fill with new make spirit during the event. After signing, the casks were moved to the warehouse at Annandale.
Music was provided by the local band The Lucky Doves and the event concluded in the most traditional way possible with a Ceilidgh and a Scottish knees-up.
"At Braeburn, we always say that whisky cask investment should be rewarding in more ways than one. And one of those ways is having the opportunity to visit a distillery and enjoy some Scottish hospitality. Our End of Summer Party was the perfect way to give something back to our clients and offer them the chance to discover more about whisky and, most importantly, have a lot of fun at the same time. Thanks to Annandale for hosting us and we're looking forward to the next Braeburn event already! ", said Niall Brown CEO Braeburn Whisky.
The historic Annandale Distillery was first established in 1836 and was later bought by Johnnie Walker in 1893 before closing in 1924. In 2007 the distillery was extensively refurbished with the purpose of bringing whisky making back to the Lowlands region and is today dedicated to producing a range of fine whisky that keeps the original spirit of the distillery alive.
According to David-Ashton Hyde, Business Manager at Annandale, "It was a pleasure to be able to host the first Braeburn End of Summer Party at our distillery. This kind of event is unique and can only be achieved thanks to a close and enduring partnership like the one we have with Braeburn".
To celebrate this special moment, Braeburn also released a special whisky bottling: single malt bottled at Annandale, with a design that celebrates the partnership between Braeburn and the distillery.
Back To The News