31/10/2022
Braeburn Whisky News
WHISKY CASK INVESTMENT IN ASIA


Braeburn's first event in Singapore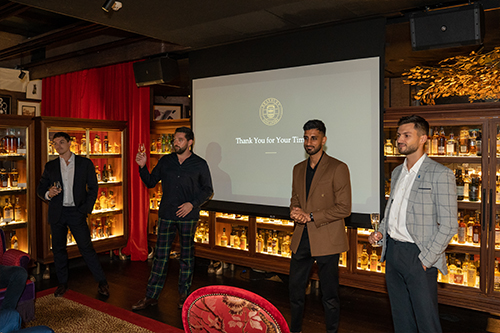 Braeburn whisky has landed in Singapore to host a number of events for whisky cask investors, including whisky tastings and seminars on the potential of cask investment in the Asian market.
The first event in October was held at the Whiskey Library & Jazz Club with the Braeburn team inviting guests to sample some fine single malt and share their knowledge on whisky cask investment.
This venue, housed within the ornate and luxurious interior of The Vagabond Club, is one of Singapore's preeminent locations, with over 1000 bottles of thoughtfully curated rare and refined award-winning whiskies from around the world.
Following on from the recent event in Beirut, dedicated to clients in the Lebanese market, Braeburn Whisky is continuing to increase its focus on expanding further into global markets.
Please contact [email protected] or [email protected] if you would like to attend any upcoming events in Singapore.
Back To The News