27/1/2022
Braeburn Whisky News
CARING FOR YOUR CASK


Welcome to Braeburn's client-dedicated warehouse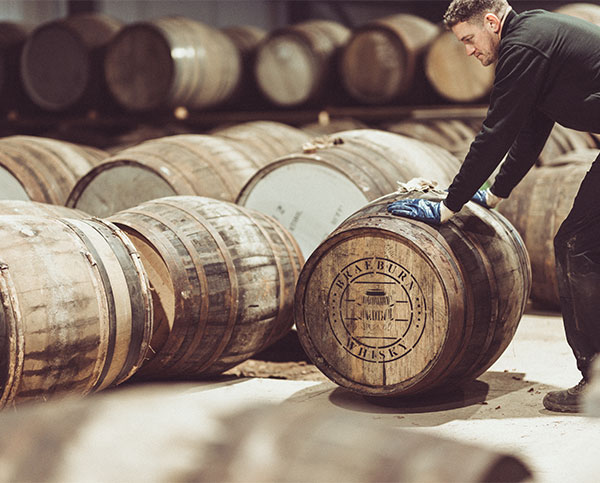 The opening of the new client-dedicated warehouse represents the next milestone in Braeburn Whisky's goal to provide clients with a full 360º cask investment and management service. By offering centralized warehousing, Braeburn will be able to help clients to better manage their asset throughout its lifetime. From inventory and sampling to re-racking and re-gauging, the team at the warehouse will expertly manage all cask needs at the new facility. Clients can also apply to join a waiting list to visit their cask at their convenience.
Respecting the heritage of Speyside, this brand-new facility has been built as a dunnage warehouse, mixing traditional storage methods with innovative tracing technology. The warehouse is fully equipped to offer all the services needed to care for casks in optimum conditions as they mature towards their final destination. Built in the heart of whisky country, Viewfield is next to some of the world's most famous distilleries, with both The Macallan and Aberlour a short drive away.
All visitor numbers are limited and must follow a security protocol necessary for access to government bonded warehouses. If you would like to arrange to visit your cask, please contact your Portfolio Manager for more information.
Back To The News