20/7/2021
Braeburn Whisky News
A New Era


Braeburn Whisky opens a new office in Barcelona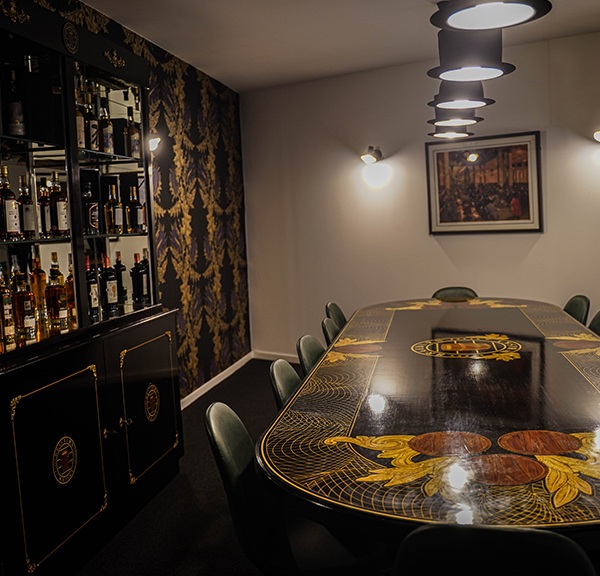 Following unprecedented growth in 2020, Braeburn Whisky now welcomes a new era with the opening of an expanded office in Barcelona, Spain. The office was officially opened by Braeburn Whisky Managing Director Samuel Gordon and Mr. Olivier Stocker, Chairman and CEO of global auctioneers Spink.
Designed by award-winning Brazilian architect Renata Fraccarolli, Braeburn's new European office is a multi-purpose space able to respond to the needs of Braeburn Whisky's client services and marketing teams with a dedicated sales floor, a custom-built whisky display area & bar, a board room, gymnasium and leisure areas. Housed in a former art gallery located in the heart of Barcelona, the office features innovative design features, contemporary artwork and a host of whisky memorabilia.
Opening the new office, Olivier Stocker said: "This incredible new space represents a big step forward for Braeburn Whisky. It's situation at street level shows the company's commitment to welcoming its clients to the heart of its operations".
The opening event featured a VIP whisky tasting and a piper playing some traditional music to add a festive atmosphere and spread some highland good fortune to the new office.
Olivier Stocker continued: "The impressive size and design of the office is a declaration of intentions. The whisky cask investment market is set to grow massively over the next few years, and this new space shows that Braeburn Whisky intends to be leading that growth".
Back To The News