10/10/2023
Braeburn Whisky News
BRAEBURN DONATES A CASK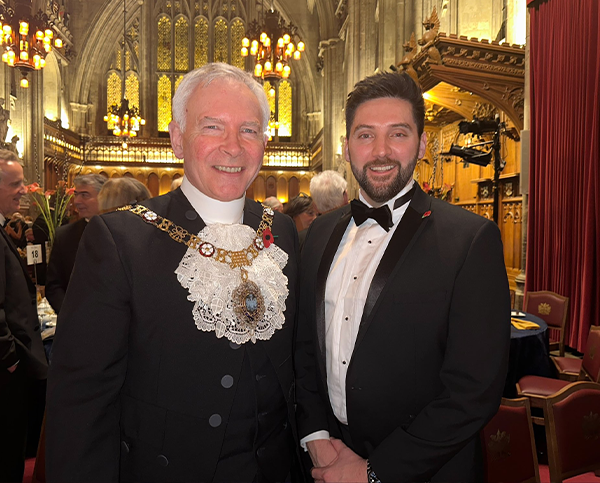 Braeburn Whisky joined a charity gala hosted by the Rt Hon Lord Mayor of the City of London in aid of the Lord Mayor's Appeal, which supports a number of charities that address social issues and deliver pioneering programmes for change.
Braeburn contributed a cask for auction, with all proceeds going to a group of charities, including The Duke of Edinburgh's Award, National Numeracy and MQ Mental Health. The cask donated for auction was a Mannochmore 2017 and included 10 year's storage and insurance and a 2-night stay in Scotland with a private warehouse tour and tasting.
The event was held at the Guildhall, where the Lord Mayor of the City of London Alderman Nicholas Lyons hosted guests at a black-tie event that kicked off with 10 Pikemen & Musketeers providing a lined guard as guests arrived. Guests then sat down to a three-course fine dining menu curated by celebrated chefs Charlie Hibbert and Jeremy Lee.
Between courses, a steady stream of inspiring young talent championed by the Lord Mayor and Lady Mayoress entertained the diners – from jazz musicians at King Edward School Witley to 16-year old violin prodigy Leia Zhu and musical theatre from Urdang students at City, University of London.
"It was our pleasure to be a part of this amazing initiative, which does important work in the community. At Braeburn, we've always believed in giving something back and that's something we want to explore even more in future through collaborations with charities and NGOs. The cask and whisky experience we donated created a lot of interest at the auction and I'm glad we could contribute to this important cause", said Niall Brown, CEO of Braeburn Whisky.
This year's charity auction raised over 200,000 for philanthropic causes.
Back To The News