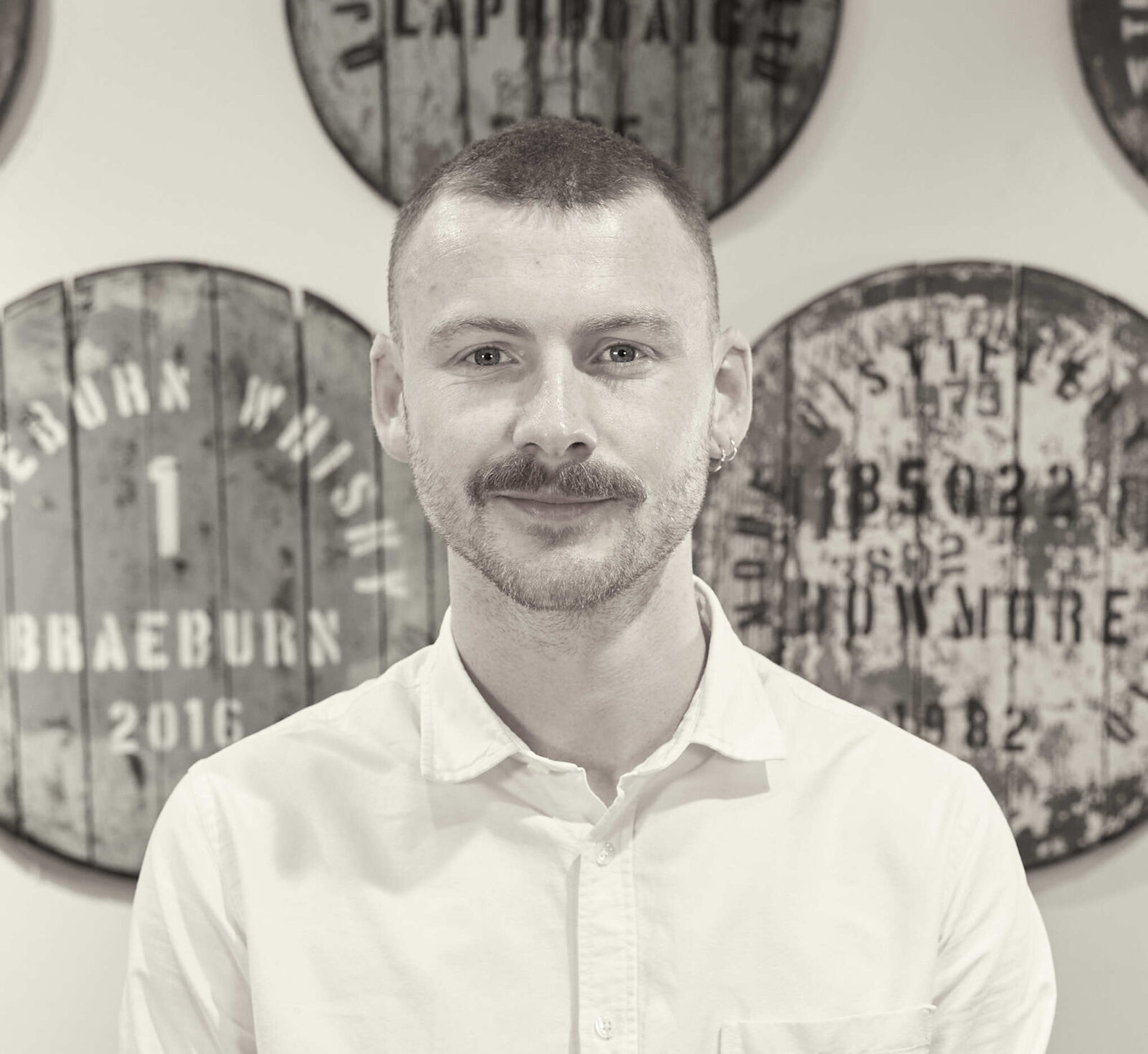 Billy Craigan
Producer & Editor
Billy graduated in Fine Art and trained in documentary filmmaking, producing films for The Guardian and El País in Spain, and video content for "anyone who paid me". He has now become a vital part of the Braeburn Whisky communications team, bringing his artistic vision and production skills to our audiovisual content, including our (soon to be) award-winning 'Braeburn Whisky Podcask'.
During his career as a freelancer, Billy has produced and recorded podcasts on subjects as diverse as travel, mental health and whisky.
When he's not making podcasts, he spends most of his time listening to them. He's interested in real-life human stories, travel and 'living life to the full'.
His dram of choice is Irish: a Bushmills Millennium Malt 25 YO.